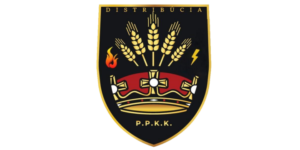 PPKK distribution, s.r.o.
Local distribution system (MDS), which distributes electricity and gas to consumers in the Kostolné Kračany Industrial Park. More than 20,000 megawatt-hours of gas and more than 12,000 megawatt-hours of electricity flow through the system annually. MDS provides this energy to 11 customers, to which 2 new customers will be added in 2023 with a total planned consumption of more than 12,000 megawatt hours of energy per year.
For the client who wanted to operate MDS, we arranged all permits from the Office for the Regulation of Network Industries. We have drawn up the Technical conditions of distribution, Operating Regulations, price proposals and contracts with connected customers. We created
web, contracted all tenants/property owners in the industrial park, and we devised an energy dispatching system, monitoring consumption, capacities, reactive supply, compliance with power factor and gas flows, which we also implemented.
To it, we added an invoicing system and a data transfer system to OKTE and to higher-level distribution systems. We then comprehensively managed the MDS and handed over its fully functional operation to the client in April 2023.