We provide solutions in the field of chatbots, energy management, automation and mobile applications.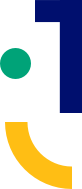 CHATBOT
With our chatbot, you always have a great helper at hand that will make your life easier. We will adapt its design and functionality so that it is possible to communicate with it naturally and simply as with a friend. In addition to advising and helping you, the chatbot is also a fun companion and saves you time.
ENERGY MANAGEMENT
We will help you make your operation more efficient and reduce energy consumption so that you do not have to pay unnecessarily high amounts to energy companies.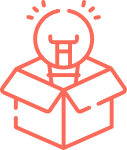 AUTOMATION OF PROCESSES
Using a software robot, it is possible to automate virtually any task on a computer that an employee currently has to perform.

MOBILE APPLICATIONS
Whether you're looking for online shopping, AI-powered voice assistants, or augmented reality, we've got you covered! We will create and design an application according to your requirements, without unnecessary words.