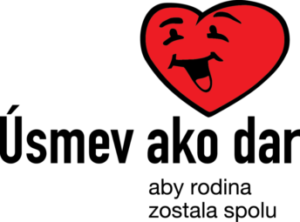 Filip the Chatbot Helps to Conjure a Smile.
Úsmev ako dar (Slovak for "Smile as a Gift") is a non-profit organization. They communicate the main mission statement already in their logo that reads "Making sure that families stay together." Typically, it's two types of visitors who most often end up on their website: those who need help and those who would like to provide it. Úsmev ako dar seeks to help families in need and children from the Centres for Children and Families. The website serves as one of the most direct communication channels, explaining what the organisation can help with, how to proceed if you want to get help and who to turn to.
Equally, the website is also the first touchpoint for companies and individuals who would like to support the non-profit organization but they are not sure how or perhaps need some additional information.
Predu truly appreciates the mission of Úsmev ako dar and we are convinced their work makes a true difference. That is why we are more than happy to join the camp of supporters and collaborators helping with their plans. We have designed a method of communication that is friendlier to website visitors, more intimate while removing the initial insecurity or inhibition to take the first step.
For Úsmev ako dar, we have designed a chatbot titled Filip radí (Slovak for "Filip provides advice"). Filip acts as one of the employees of the non-profit organization, talking to chatbot users in a kind, friendly and patient manner. Using a genuinely humane language and a natural easy-going approach, it separates the information intended for people in need right from the start. It explains how Úsmev ako dar can help with unpaid bills or a unfavourable financial situation. At the same time, the chatbot recommends which branch it is best to turn to and provides the relevant contact details.
On the other hand, people who are interested in becoming professional volunteers or providing financial help also visit the organization's website. Filip the chatbot talks to them as well, showing that although not everyone can afford to contribute with a large amount, there are other ways to support families in need, such as giving a child one hot lunch every day.
We have placed the chatbot on the page in the form of a webchat window, which will be automatically displayed to the visitor. The entire solution is operated from the Microsoft cloud infrastructure.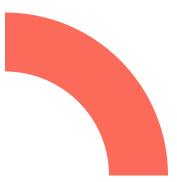 Families in need thinking about obtaining some initial information on the website will be greeted in friendly manner and a warm approach. Moreover, they will immediately receive information who they can turn to in person. At the same time, people and companies that would like to help but are not sure how will receive quick and clear information about the possibilities, implementation and contacts. We believe that our chatbot will also do its part in contribution to the growing number of the organization's supporters.