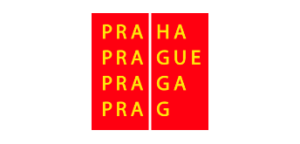 On the "Pražana Portal", our chatbot Golem junior helps not only Prague residents, but also visitors
Golem Junior is a chatbot assisting Prague citizens and visitors alike.
The Prague Citizen Portal is a new online gateway serving Prague citizens to send various electronic applications while offering other digital services in the interaction with the Municipal Office, officials of the respective city districts and other municipal organisations and agencies.
The new online portal has been designed to streamline communication, offer citizens digital services, overall serving as an alternative to personal visits to branches of municipal authorities and offices.
"Have a good day, Golem Junior is my name!" With a small pinch of humour, our chatbot patiently introduces all the features of the new web portal which was primarily designed for interaction with the user. By using close-ended questions and answers, it explains all the options for logging-in at the portal, how to obtain electronic ID card or data box. Golem can also advise on electronic submissions through the Portal – for example, how to request an extension of the lease of an apartment owned by the capital or to provide information under the law on their free access.
All the Prague citizens know the legend of Golem very well and they know that Golem is always on their side: "If you disregard my looks, I am a Prague citizen just like anybody else: I have my favourite spots where I like to walk. Especially in my beloved district of Josefov! And I will never say no to a tankard of good cold beer."